I'm almost three days late, but I definitely wanted to link up with Helene for her songs that define me link-up.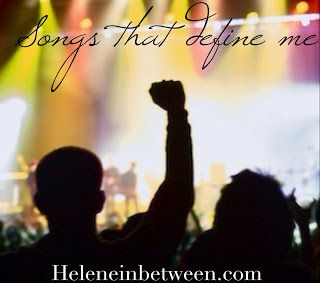 I am very much obsessed with music, and use it to explain my emotions when I can't find the words to do it, and I have songs that either represent my relationship with that certain person or remind me of a memory with them, so without further ado.
My Dad
honorable mentions for my dad are: Daddy, Dance with Me-Krystal Keith, Cinderella by Steven Curtis Chapman and Honey I'm Home by Shania Twain
My Mom
honorable mention for this one goes to: Valentine by Jim Brickman & Martina McBride.
My Stepdad
honorable mention for my stepdad is: Six Days on the Road by Sawyer Brown
My Stepmom
honorable mention for my stepmom goes to: Teenage Daughters by Martina McBride & Two Pina Coladas by Garth Brooks
Mady
honorable mention for Mady goes to: Play it Again and Out Like That by Luke Bryan
Matt
If you want to see some of my recent favorites, check out my Songs on Saturday posts that I post every Saturday.