Happy April Fools Day or as I am now going to refer to it as my BIRTHDAY EVE!
Friday didn't do much since I worked 2 to 11, we were SO busy!
Saturday I worked 10 to 7, then my coworker brought me my birthday cheesecake in early, since I didn't want to wait & my word, you guys it was amazing, wanna see how good it looked?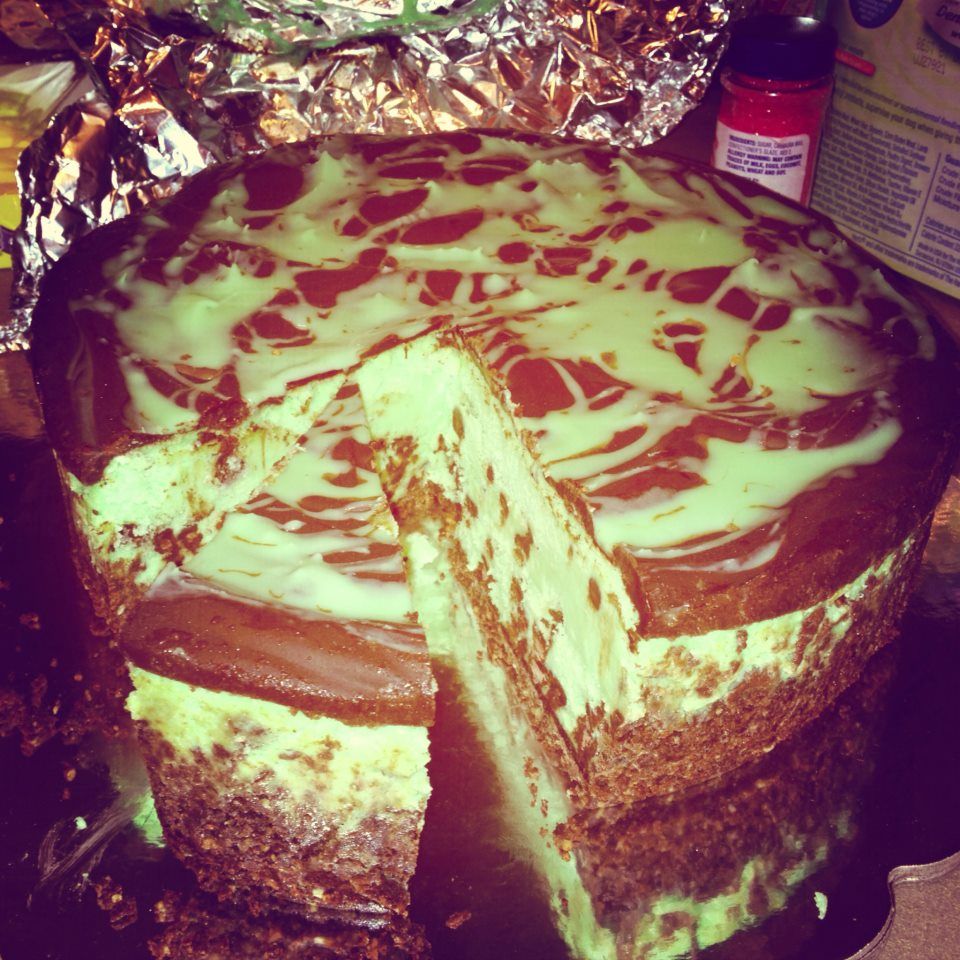 & then I snapped this picture of Ryan where he was showing me how to make the bunny racers for Easter:
Sunday Morning was church of course, and what a great service, they did cardboard testimonies again this year, and I LOVED them, just like last year!
Then it was off to work, where it was busier than I thought it was going to be & I swear, if I had one more person tell me they couldn't believe people would shop on Easter, because retail workers have families too, I was going to SCREAM!
Today it's back to school, tomorrow I took the day off, Mady has to work, so I'm hoping we can do dinner and buy my first drink and just have a good day!
How was everybody else's Easter?
linking up: