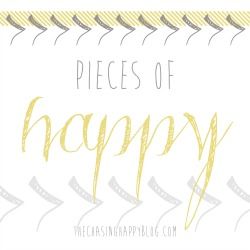 So Kenzie from Chasing Happy has a fun new linkup where you just link-up your pieces of happiness from the week, so here are mine:
this:
I've been waiting for it to be warm for what seems like ever.




The fact that my two favorite people(my grandma and grandpa!) are on their way home from AZ!
That I was so productive on my day off Tuesday, caught up on laundry, room clean, say what?
The feeling of becoming more connected with lots of different lovely women in this world we call blogland!
Being blessed beyond belief with all that God has given me lately.
The moments before Mady & I fall asleep where we just let loose in our bunks.