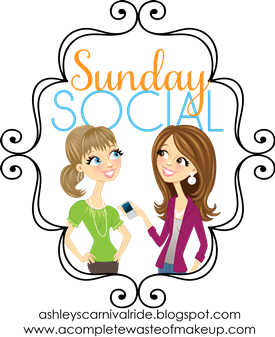 This week's edition of Sunday Social is what are you grateful for?
Well let me show you!
My Family
My Relationship with Jesus!
My relationship with all of my cousins, but especially my best cousin friend, Spencer
My furbabies
My relationship with my grandparents
Good times with friends
The blog world and the outlet it's given me to get my thoughts out into the world.
one of my first blog headers!
Country Music
My Freedom & a wonderful country to live in!
A job & coworkers that I love!
Taken before work in one of the store's bathrooms. & if you can't tell by the blue shirt, I work at Wal-Mart :)
Leave a comment and tell me, what's one thing you are grateful for?