Woah! There's actually two weekends in a row that I've done blogworthy things, so I'm linking up with Syn and Sar once again for This Weekend I...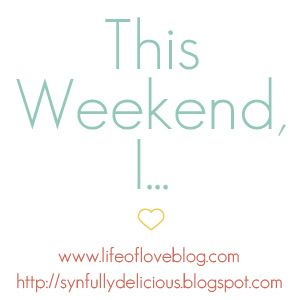 This Weekend I... went to Grand Casino on Mille Lacs and lost money. Only $16 but still.
This weekend I...had this conversation with Mady:
Mady: What lake is that?
Me: Mille Lacs
Mady: Oh is that a Great Lake?
All of us: *laughs*
This weekend I...wore my hair curly
This weekend I...went up north and celebrated my cousin's graduation with a party, fun, but a long day as we drove about 6 hours in one day.
This weekend I...had the second cousin sleepover of the summer with Mady & Spencer.
This weekend I...woke up on Sunday morning to a text from my best friend saying that three of the best in our storm chasing family had passed away. If you could see me right now, I'm a hot mess. This is the first time I've written that out. How can your heart break so much for three men you've never met? Because just like blogging, the storm chasing family is closeknit.
RIP Tim, Carl & Paul(my thoughts and memories tomorrow)
Did you do anything fun this weekend?