Apparently it's hard for me to follow directions seeing as I'm doing this on a Tuesday HA!
& yeah, another unintentional, unplanned blog break this last week.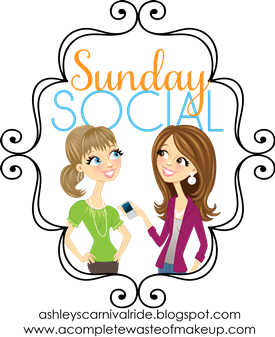 Favorite song of all time?
Ha! You want me to pick my all time favorite? That's like asking me to pick just one favorite blogger #aintgonnahappen
Here are some of my go-to faves!
Don't Miss Your Life--this song really is one every one should listen to, it's by Phil Vassar and he totally has a way with words!
If I Don't Make it Back--I found this song through Pandora, and I love the brotherhood in it!
Why Ya Wanna--I think every girl/woman can relate to at least part of this song!
& one last one
Cinderella--this is the song when I get married some time down the road my daddy and I will be dancing to!
& honorable mentions go to:
If I Know Me by George Strait
Friends In Low Places by Garth Brooks
Chain of Love by Clay Walker
You're the Reason God Made Oklahoma by Blake Shelton & Miranda Lambert
Anything by Blake really!
What is your favorite singer/band
Again, there is absolutely no way I can pick just one!
Blake Shelton probably takes top prize and then these are my second place:
Miranda Lambert/George Strait/Sidewalk Prophets/Steven Curtis Chapman/Chris Tomlin/Garth Brooks/Sugarland/Scotty McCreery/Carrie Underwood/Brad Paisley/Kenny Chesney/Tim McGraw/Jason Aldean/Joe Nichols
Basically anything country or contemporary Christian!
What is your theme song or song that best describes your life?
I'm very proud of my small town and living out in the country, so these three definitely describe my life!
Small Town USA by Justin Moore
Where I'm From by Jason Michael Carroll
This one has a little bit of truth in it, because my grandpa was the quarterback and my grandma was the homecoming queen
& Where I Come From by Montgomery Gentry
What songs put you in a good mood?
Save a Horse, Ride a Cowboy by Big & Rich
Fake ID by Big & Rich
Honky Tonk BaDonkadonk by Trace Adkins
I don't have to be me til Monday by Steve Holy
Where the Blacktop Ends by Keith Urban
What songs are you embarrassed to admit you like?
Call Me Maybe by Carly Rae Jepsen
&
Boyfriend by Justin Bieber