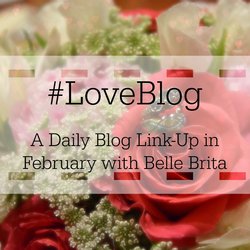 I've seen these posts and this challenge floating around the blog world this last week & I thought I'd share in the love this morning!
Here are some of my favorite blog reads...
Lora Living Healthy
- one of my oldest online friends, one of my unofficial older sisters who I can always count on to give me honest advice, love & prayers whenever I need it.
The Rachael Way
-an ex-pat teacher living in China, she's one of my favorite blogs to read day in and day out, she's always up to some fun adventure!
Love, Fun & Football
-Erin is from Ohio and a lover of all things Bengal football, her husband Jared & their baby boy that's due this summer. I'm not sure how I found Erin, but I absolutely love her blog.
My Kind of Yellow
-Kayla is one of the sweetest ladies I know, who happens to be Erin's SIL. She takes beautiful pictures, loves her family & friends and is always down for a girl's night in as well.
Life According to Kenz
-Kenzie is a fellow Minnesota girl who's kicking butt and taking names when it comes to chronic illness, we've met once & she's one of my friends that I may not talk to every day, but I know she always has my back.
The Petite Mrs
- I honestly couldn't tell you how Nora and I found each other in the blog world, but I am so glad we did, she's always got something encouraging to say & will just text me to say hey & I love that!
Who's one of your blog loves?