My dad and stepmom got married when I was 9. I just turned 20 on the second, two days later, it was their eleventh wedding anniversary, so I've been "putting up" with Mady for at least that long, more like 12 years. We tolerated each other for the first few years of their marriage. Now I consider her my best friend.



She quickly began to tower over me, & therefore, I wasn't able to pick on her....too much at least.
That doesn't mean I didn't try though. I remember one of the weekends I was at my dad's, before we began renting our basement out, we were downstairs arguing who was going to shower first. Now mind you, we had 2 showers, so we could both shower at the same time, but we were arguing over at it, so I must have pinched her or something, so she pinched me back, and then gave me my favorite scar, my alien smiley face. She pinched me so hard, it left a half moon/smiley face shaped scar. Then a few years I got a mole above it, making it an alien smily face!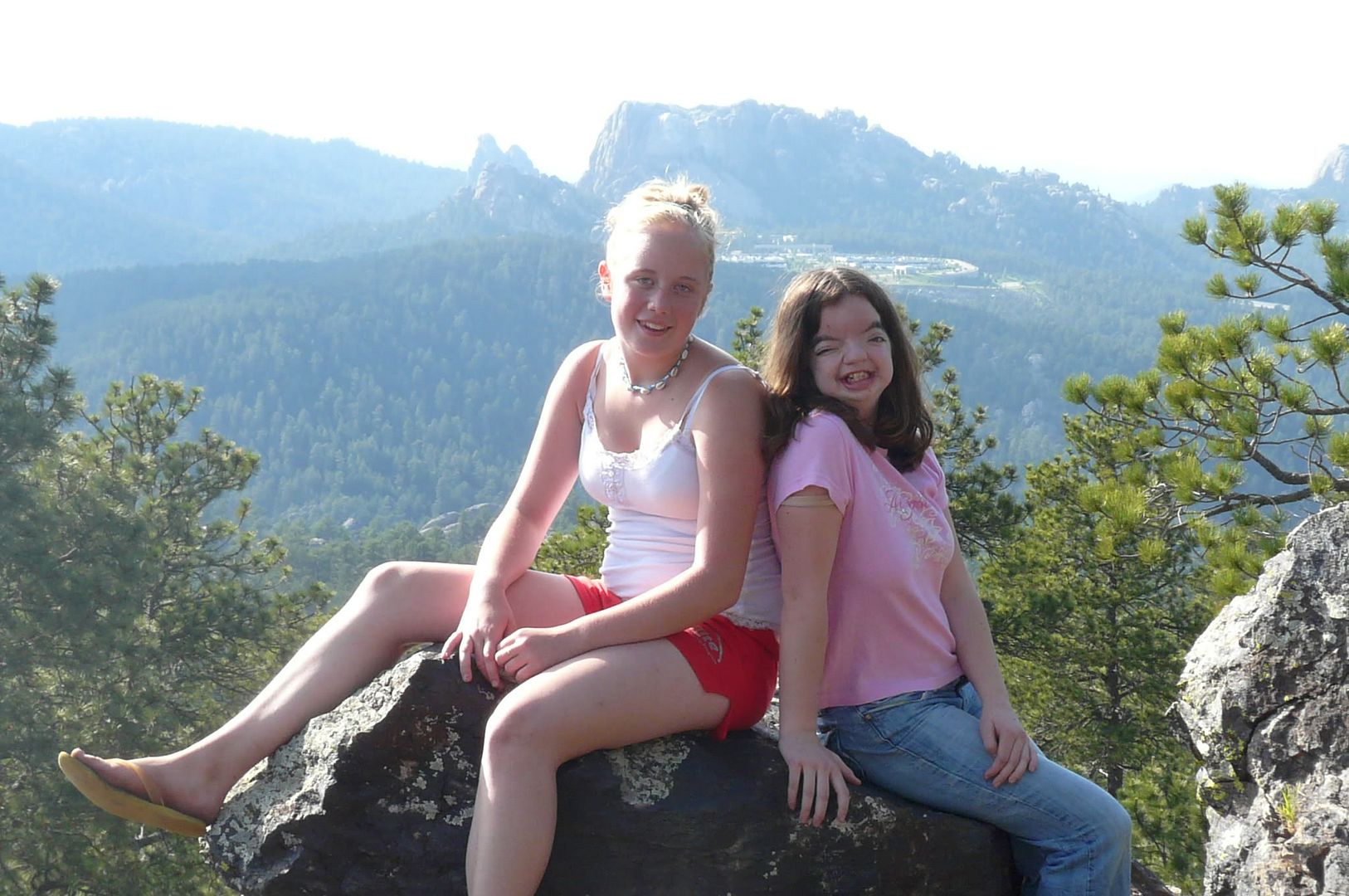 Ever since we can remember, we've been grouped together, "the girls", even though we have two brothers, they've never been "the boys", not nearly as much as we've been the girls.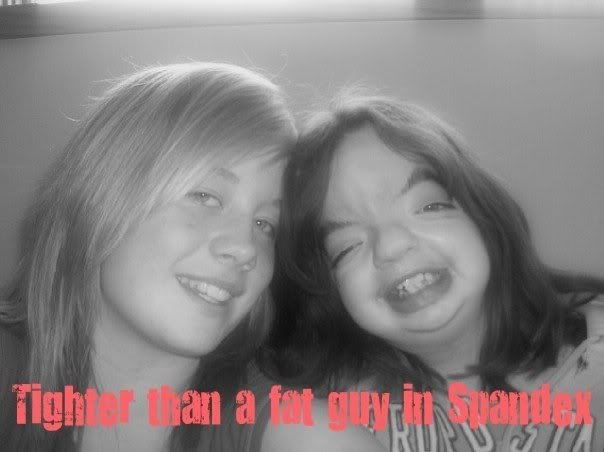 Unless one of us is at work, you 99% of the time won't find one of us without the other. We're each other's best friend and at times worst enemy. We can fight with the best of them, but we know we both have the others back and that we can be 100% honest with each other.




I call her Princess, because she expects to be waited on hand and foot and I just started calling her it within the last year, and it just stuck. She's been my Pause, my Dumbnut, my Kissimmee, & I've been her Legs, her Dipstick, and her Steve. She's my sister for life & best friend forever.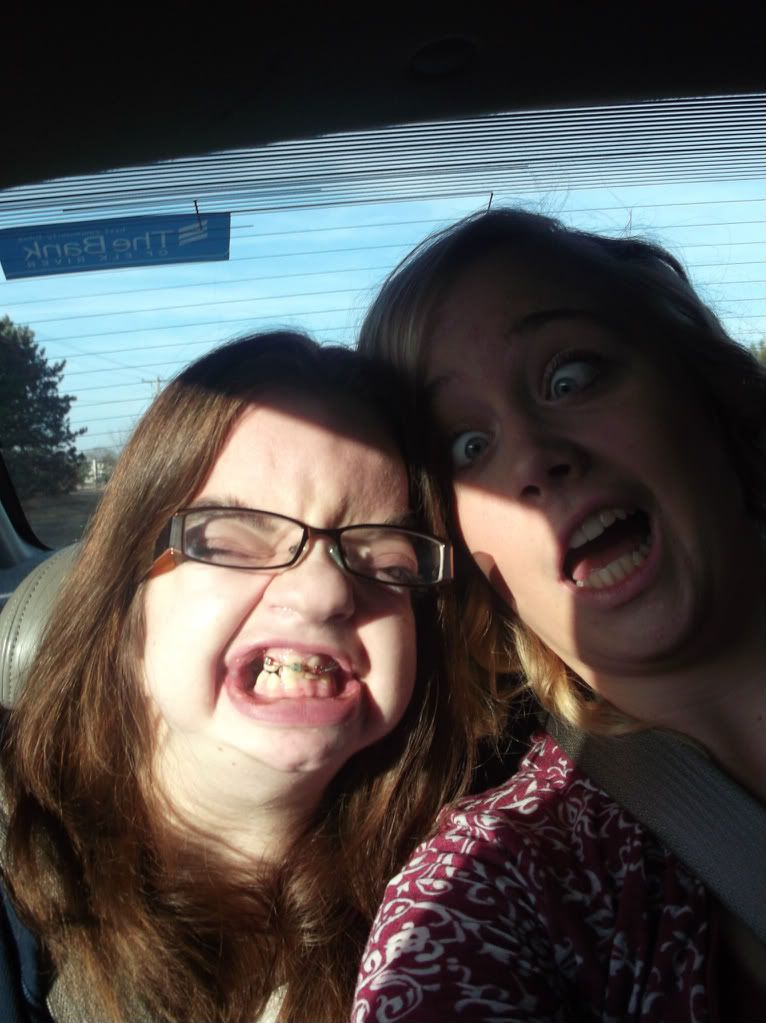 I love her to pieces, and couldn't imagine my life without her!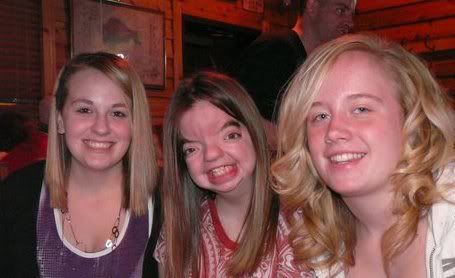 She is blonde, and definitely can fit into the stereotypical "dumb blonde" role quite well, and
sometimes I think she plays it up, anywho, this can lead to some quite interesting conversations.

So starting next Friday, I'm gonna have a weekly feature here called "Crap My Sister Says"

It's gonna show off some of our funny conversations and just stupidity that can be our friendship/sisterhood sometimes :)