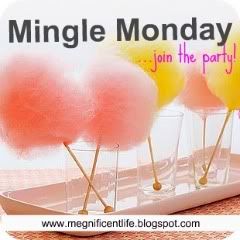 The last week has been awesome. Spending Tuesday through Thursday at Nessa's house was the mental break I needed. I am so blessed to have such a sweet friend.
On Thursday, Coryn, Nessa & I went out to eat at Broadway Pizza...NOM NOM! & then we went to go see Soul Surfer. It was an AMAZING movie. I cried. Dennis Quaid is very good looking shirtless for an old guy (: I haven't really seen Helen Hunt in anything since Twister except What Women Want, and I LOVED her in both of those movies & Soul Surfer wasn't any different. & Carrie Underwood rocked her role as Bethany's youth pastor. I worked Thursday night and it was a pretty laid back shift. I like laid back shifts lol.
Friday I worked 2 to 11. I've got full hours the next three weeks at work, which I LOVE! Lynn was looking at our family schedule specifically at mine, and she's like wow meghan. you don't have any days off. I said yeah, welcome to my world. I wouldn't change it though. Not for anything. I love my life & my family. My amazing friends too. I feel really blessed guys!
I'm totally obsessed with Karen Kingsbury's books. I'm reading my way through the baxter series, & then just read Leaving. I love her writing! I also loved her 9/11 series.
Yesterday before work, all 5 of us(Lynn,Dad,Mady,Ryan & I) plus Cooper were all laying in my parents bed(get your mind out of the gutters) watching The Blind Side. & I loved it. I didn't get to finish watching it though.
& Army Wives? I watched last night's episode when I got home from work. This is a crazy season! && we have to wait two weeks for the new episode. I need to get caught up on Grey's too. I'm still only half way through the musical episode.
My first class was cancelled this morning, so I don't have class til 2. YAYY!
Thanks to everyone who answered the questions from my last post! If you haven't and you would, I would be very appreciative!
I'm going to find something to eat!
Love to you all!