Coop just relaxing earlier this summer.

Dear Friday, please be nicer than Thursday. Dear You Know Who You Are(not bloggy related), I'm not exactly sure what to say what to you at the moment, just think about what you are doing, I will always love you, but I don't really like you at the moment. & I miss you. Dear Friends, Unspoken prayer request for me right now. Thank you. I love you all! Dear Iowa, I'm excited to visit you in August for the Sprint car races! Dear Mom, You are my hero and I love you! Dear Grandpa, So glad you are on the mend after your rib cracking and breaking incident! Dear Grandma, Thank you for always being there for me. I appreciate you and your love so much! Love you!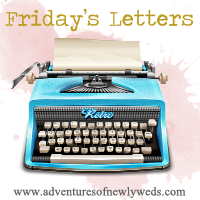 Linking up with Miss Ashley! Go over and check some of the letters out!